Are you worried about wearing short skirt that you think may show your big tight and tummy? Experience the comfort win your style.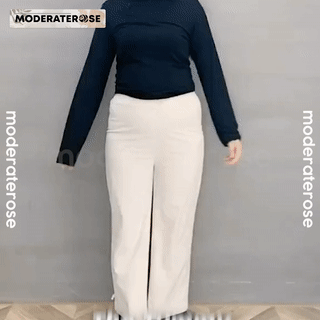 Stretchable High Waist Skirt offers you comfort you and the style you want. This skirt will help you flatten your tummy.This skirt is nice and flow, and long enough to hide your thighs. For medium and  plus size women who's looking for trendy clothes this skirt is perfect for you.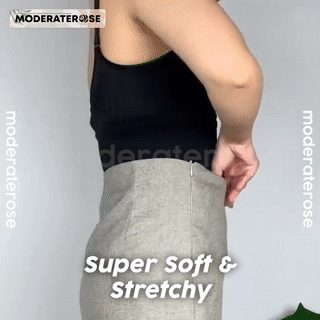 It Has a decent, conservative length without going to a midi length.
because of the elastic waist, it was delighted that the skirt was more flowy than it would be, and is a nice thick (but not hot) skirt. It's comfy, stretchy, and lays nice. It's not see-through. If you have larger hips butt this would be a great fit.
It's made of cotton and polyester. The material isn't super shiny - it's just a nice-looking A-Line skirt that flows smoothly and nicely. You can mix and match them with basically any style top and throw on a cardigan and you have multiple outfits ready to go.

Product Feature:
Instant Body Shaping Sculpt your body shape by tummy flattening.
Elastic High-rise Waistband Shape your waist without cutting into your body.
Flattering Bodycon Fit Looks chic and trendy while fitting the dimensions of your body
Super Soft & Stretchy wear comfort and full range of movement with no restriction.
Comfort Very comfortable, can hide your big thigh.
Streamlined, Confident Look A skirt that grabs attention from dinner to cocktails

For All Fashion Style Perfect for casual, malling, working in the office, partying.


SPECIFICATIONS:
Material :

90% Polyester 10% Spandex 
Color :

White, Yellow, Pink, Blue, Maroon,black
Size : 



Product Included:
1 x Stretchable High Waist Skirt